Commercial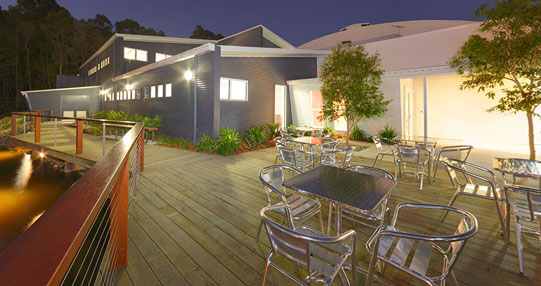 Striking Decking Structures
Whether it's a stunning, sturdy boardwalk or striking decking for the interior and exterior of a display home, QLD Deck Co. provides
durable, environmentally friendly decks
for all commercial uses. Our portfolio of
commercial deck designs
includes applications for schools, marine and industrial installations with high quality
Australian hardwoods
that are pre- and post-treated to withstand harsh environments and lots of use.
If your commercial building calls for roofing, our partnership with SolarSpan® roofs ensures that your roof will be low maintenance and energy efficient, providing long-lasting insulation from the elements as well as strength and durability.
Built First to Last
QLD Deck Co.
commercial decks, pergolas and roofing
are built first to last.
We know that commercial applications require resilience above and beyond regular residential use, and we deliver the designs and construction that ensures your commercial project will be durable for decades to come with the proper maintenance.When you are ready to start your project, we will provide you with a quote by analysing your plans.
Visit our online
Portfolio
of commercial projects and see for yourself why QLD Deck Co. should be the company of choice for your next project.